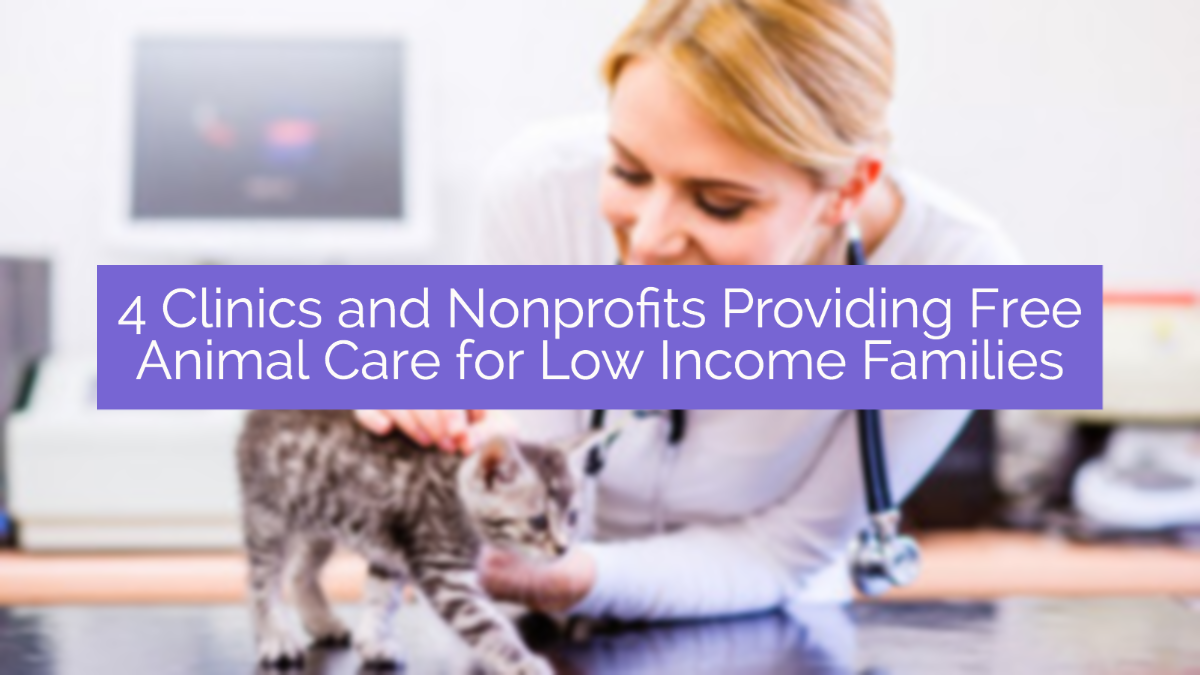 For many families, cats and dogs are so much more than mere companions, they are actually members of the family. Does that sound like your household? Like any other member of your family, you would go to great lengths to protect and care for your animals, but sometimes financial constraints can force you into some difficult decisions.
With COVID-19 cases still surging, many families are having trouble keeping their animals up to date with vaccines and spays/neuters. Not only does that put animals at risk, but it also makes many pet owners feel guilty about their inability to provide for their animals. Fortunately, there are many communities responding with affordable animal care for low income families.
The Importance of a Pet's Health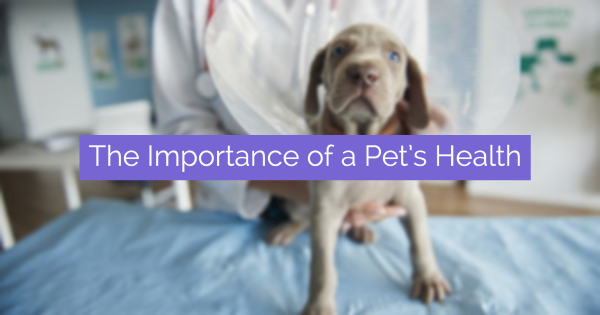 Every year, animal control rescues thousands of abandoned or neglected animals. Being a pet owner brings great joy, but it also comes with big responsibilities. Before you bring a cat, dog, or any other animal home, you need to be certain you will do what you need to in order to take care of your pet.
One of the things you will need to do is schedule routine appointments with your vet. Younger animals need annual appointments, but veterinarians suggest older and senior animals have two veterinary checkups every year.
You might think that your pet is perfectly healthy and happy to you, but there are a lot of things that can be going on with their health. Since animals can't tell you if they are in pain or feeling unwell, routine veterinary checkups are the best way to ensure your pet remains in good health. Check with local organizations and veterinarians to inquire about animal care for low income families if you need assistance.
Your home may be loving and comfortable, but you also need to be sure it is safe for your pet's health. Certain houseplants, essential oils, cleaners, and other household items can pose a threat to your cat or dog's safety, so it's important to do your research and prepare your home accordingly. If you have questions about items that may be harmful to your animal, reach out to your veterinarian to ask.
Pets have regular health and fitness routines just like humans. For some, that means hitting the gym every morning or keeping a monthly eyebrow waxing appointment. Just as you tend to your health and wellbeing, you will want to do the same for your animal. Regular exercise is a necessity to your pet's health, and helping them stick to a healthy diet is also important. If you can afford grooming services, that's great, but if you can't make sure you take care of your animal's hygiene at home, and don't forget to brush their teeth.
Nonprofit Vet Clinic
It might not be too difficult to find a physician to accommodate low income families, but finding a veterinarian that offers more affordable services can prove frustrating. Online shopping can help you find affordable items and toys for your pets, but it's not as easy to locate affordable pet care.
In a 2018 survey conducted by Wakefield Research, 62% of pet owners in Nevada said that they had difficulty paying for veterinary care, while 50% said they had missed vet appointments because they did not have the financial resources. Further, research out of Washoe County found that around 36,000 pets go without required medical care annually due to financial barriers.
Pet care is expensive, and the high cost can keep owners from seeking it out, which unfortunately leads to an overabundance of pets surrendered to animal shelters or euthanasia for conditions that are untreatable. Add in economic hardships due to COVID-19, and the need for affordable animal care for low income families has never been greater.
Fortunately, the Reno community has banded together to make sure that animal care for low income families is available, and its first-ever nonprofit vet clinic, Options Veterinary Care is now open. Clinical Director at Options Veterinary Care Denise Stevens said, "It truly is the generosity of the community that makes this happen."
Stevens continued saying, "We don't want people to have to choose between keeping a pet in a loving home or going without care sometimes, and so we're here to fill that gap. We want to be that safety net for people and for those pets."
Options Veterinary Care provides animal care for low income families, with some of the services offered including low-cost spay/neutering, dental work, X-rays, diagnostics, treatment, and surgery. The clinic is unable to offer specialty care or overnight stays.
It's not just the animals that benefit from the services offered by Options Veterinary Care, but owners also. As Denise Stevens said, "You know that the care that was provided really made a difference and it makes a difference in human life as well because they feel like they've done right by their pet."
Nonprofit Animal Care
Even when animal care for low income families is available, many residents may not know they have a local option. For instance, Little Red Barn Dog Rescue of Rice Lake, a nonprofit in its first year of business, was largely unknown by its community until it won the most popular tree award in the area's first annual Christmas Tree Walk.
According to the Little Red Barn Dog Rescue website, "We are a small rescue located in the heart of the northwoods of Wisconsin. A family-started dog rescue, we strive to improve the lives of dogs in need until we locate their forever families. After seeing the need for help in our southern state neighbors while managing the local humane society, we could not turn a blind eye to the suffering we witnessed, and hence Little Red Barn Dog Rescue was created."
The website continues, "While we are not a large rescue, and will be working out of our home, we are committed to helping those we can while offering temporary housing with permanent love." The clinic has controlled access to the pets they are helping, until they are ready to go to their adoptive homes.
Maureen Mlejnek, co-founder and vice president, said, "The concept of our nonprofit dog rescue started to form during November/December 2019. We are located just outside of Rice Lake on [Highway] SS, and our goal is to not only improve the lives of our furry friends, but to prove ourselves a valuable asset to our community when needed."
She went on to say, "Originally our plan was to assist 50 dogs in our first year, as we were paying for everything out of pocket (from medical to outdoor fencing and everything between). That 50-dog goal quickly came and we found ourselves on our way to assisting 100 dogs. We have now reached 250 dogs assisted in 11 months. Besides assisting 250 dogs so far, we have also started community programs. We do monthly free microchip clinics for community members and their dogs. We have also started an early education program, and delivered our first books to classrooms in October. All books in this program are animal care related, focusing on shelter and rescue animals."
That's far from all that Little Red Barn Dog Rescue has done for the community. Mlejnek continued, "We have also donated well over $5,000 in monetary and needed care items to Barron County animal welfare groups including: Humane Society of Barron County, Here to Rescue, Community Cat Coalition, People for Animal Welfare of Barron County and Purple Cat Mobile Vet Clinic. We have sponsored surgeries for these organizations, spay/neuter certificates, food and supplies."
Free Animal Care for Low Income Families: Houston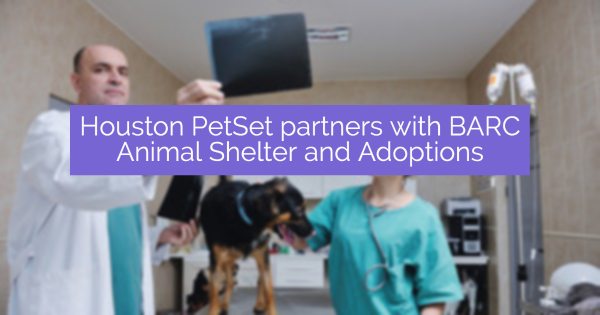 Recognizing the urgent need for animal care for low income families, Houston PetSet partnered with BARC Animal Shelter and Adoptions to host a two-day clinic to improve animal welfare. During the clinic, Houston-area pet owners who have been impacted by COVID-19 will be able to receive free spay/neuter surgeries, age appropriate vaccinations, and microchips. This initiative is funded by $200,000 of the City of Houston's federal COVID-19 relief dollars, and the organizers are hoping to help at least 220 cats and dogs in 48 hours.
The City of Houston is also offering three days of emergency veterinary care at various locations from providers that include the Cy-Fair Animal Hospital, Emancipet, The Empty Shelter Project, and Laurel's House.
Tena Lundquist Faust, co-president of Houston PetSet, said of the initiative, "We know that COVID-19 has impacted many people and their companion animals. By partnering with the City of Houston and BARC, we are offering pet owners in the City of Houston the opportunity to receive hundreds of dollars in veterinary services for free. We hope that this initiative will help keep pets in their loving homes during these challenging times."
Free Animal Care for Low Income Families: Massachusetts
People entering the veterinary profession may perform a veterinary risk assessment to determine whether the career is the right fit. Individuals who do go on to be veterinarians do it because they love animals. They love fixing injuries and helping pet owners maximize the life of their companions.
When a community is in need of affordable animal care for low income families, many vet clinics work with charitable organizations to ensure everyone who needs services can receive them. Second Chance Animal Services, a nonprofit aimed at providing care and resources for low income pet owners, recently decided to host a spay/neuter voucher day. During the event, low income pet owners with a pet that needs to be spayed or neutered may apply for a voucher for a free surgery.
According to the Second Chance Animal Services website, "Second Chance helps over 40,000 pets a year through adoption, spay/neuter, veterinary care, community outreach, educational outreach programs, training, and a pet food pantry."
While this is the first spay/neuter voucher event, the nonprofit provides continuous support and animal care for low income families. The Second Chance Springfield hospital offers full-service veterinary care for all with subsidized rates for qualified households and a weekly vaccine clinic available to those who register in advance.
Welcoming a Pet Into Your Home: Your To-Do List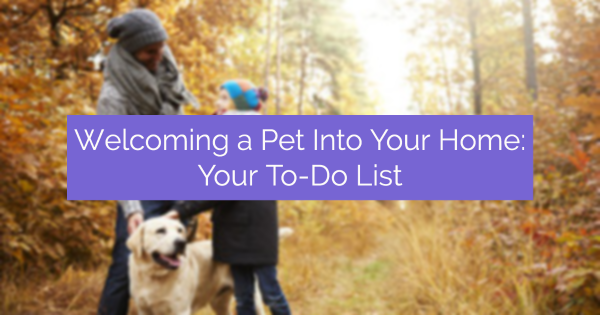 Ready to bring a furry friend into your home? Before you bring a cat or dog to your home, there are a number of things you will want to do to prepare.
First, you need to check the interior of your home. You will want to make sure electrical cords and cables are hidden or out-of-reach of your pet. You may also want to consider tying blind cords higher up to prevent an animal from getting tangled up in blinds. As you go about pet-proofing your home, make sure that you take any houseplants into consideration. Some plants can be harmful, or even fatal, to different breeds of animals, so do your research beforehand and keep your house clear of harmful plants.
Once you have your home ready, you should gather the necessary supplies. A few of the most basic things you will need include a collar, food and water dishes, a crate if you plan on crate training, an identification tag with your contact information, and a few toys. Obviously, you will need to have pet food at the ready, and you may also want to stock up on pet-specific cleaners and check that the household cleaners you use are pet-safe for surfaces a dog or cat may come into contact with.
You also need to take the exterior of your home into consideration. Not every animal will be an outdoor animal, but if you have a dog, he or she will need to go outside to use the bathroom. Exterior fencing can be a great way to safely allow your dog to explore his outside surroundings without having to worry about him or her getting startled or excited and running away.
A home that is well protected is a benefit to both the animals and humans that live in it, so make sure your home is safe. Consider a fire protection sprinkler system installation, make sure doors and windows are fully operational and can be properly closed to prevent escape, and invest in a carbon monoxide detector if you do not already own one.
The love, warmth, and satisfaction you receive from a pet is unparalleled. They give so much and ask for so little. Even the most well-intentioned pet owner can find himself in a financial situation, so find animal care for low income families if you're in this position. Ensure the health and safety of your pet as well as your finances.
---