What to Look for in a Veterinarian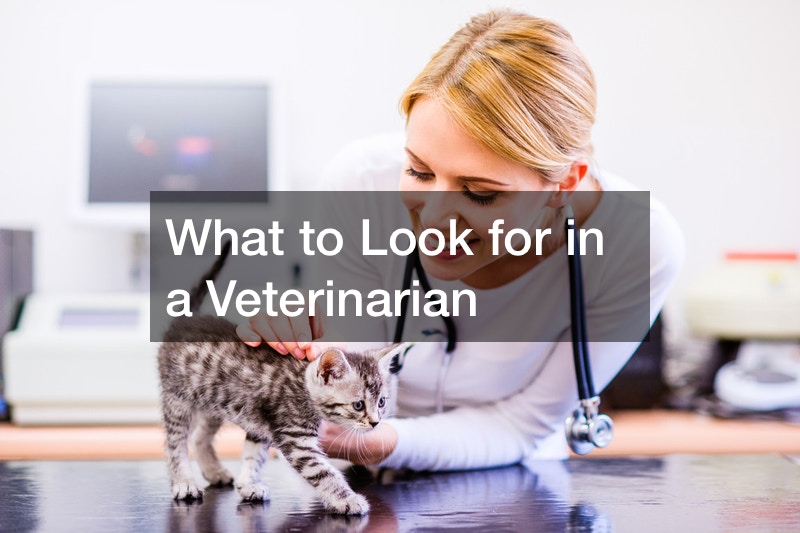 Our pets deserve the best care possible. When it comes time to choose a veterinarian there are many different things that we have to take into account. In this article, we are going to discuss the most important things that you should look for in a veterinarian.
The first thing that you should look for is accreditation. This is important because you want to make sure that the veterinarian is qualified to provide care to your pet. When you are looking at potential vets make sure that you ask about their accreditation, and ask to see proof.
Another thing that you want to look for is how the vet interacts with your pet. Going to the vet is most likely going to stress your pet out. You need to make sure that the vet can keep your pet calm and has a positive attitude. Bring your pet to the initial consultation so you can see how they interact with the vet.
The last thing that you want to look for is communication. You may need to see your vet at any given moment. Make sure that you choose a vet who you can reach at a moments notice.
.
---